Will a Soft Coated Wheaten Terrier Fit our Lifestyle and Family?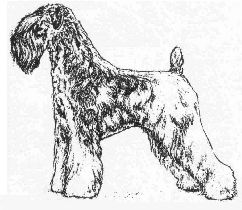 Is the Soft Coated Wheaten Terrier the right breed for you?
Ask yourself the following…
Are you looking for:
A bright, affectionate companion?
A medium sized, sturdy dog?
An energetic, fun loving, active dog?
An occasionally exuberant personality?
A dog with an attractive, soft, wavy coat?
Are you willing to:
Monitor and socialize an active puppy?
Train an independent terrier, starting with puppy classes ( a real "must")
Devote time to grooming, daily for some stages and weekly for mature dogs?
Bathe, blow dry and trim, or have your Wheaten professionally groomed monthly?
Provide a safe, fenced area and lots of exercise?